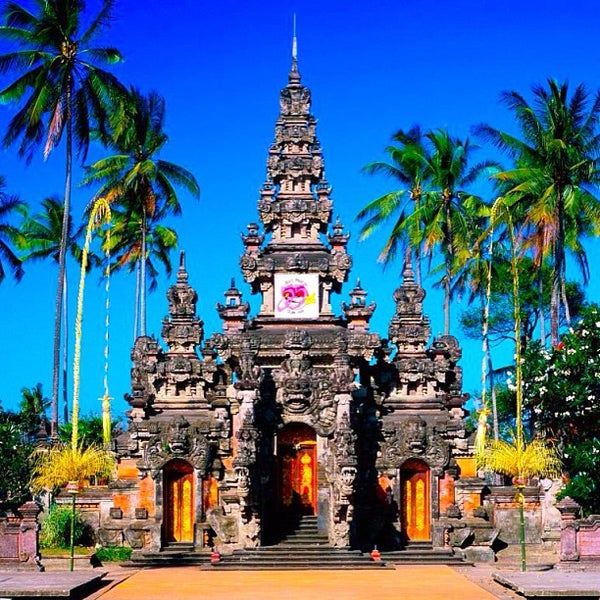 Werdhi Cultural Park (Bali Art Center) , located in Jalan Nusa Indah Denpasar, Bali, is one of the places that serve as the location of a wide variety of cultural performances in Bali. The festival is very lively and presents a variety of traditional Balinese dances, such as the Ramayana and Mahabharata, Balinese music and various Balinese handicrafts.
The parts of the Cultural Park
In this park there are several buildings that have their respective functions.
Ksirarnawa is a closed theater that can accommodate about 800 people at the venue located at the bottom floor.
Architecture designed Bali
Cultural Werdhi park was designed by the leading architect in Bali, Ida Bagus Tugur, by adopting the architecture of the temple and the royal palace in Bali. In this park there are at least four complexes that includes the Holy Complex Selonding Bale, Bale Pepasan, Pura Beji Park. There is also a quiet complex that includes the park library.
There is the so-called third bustling complex that includes the Half Craft Building, Exhibition Building Mahodara, Pensions and Wantilan Art.