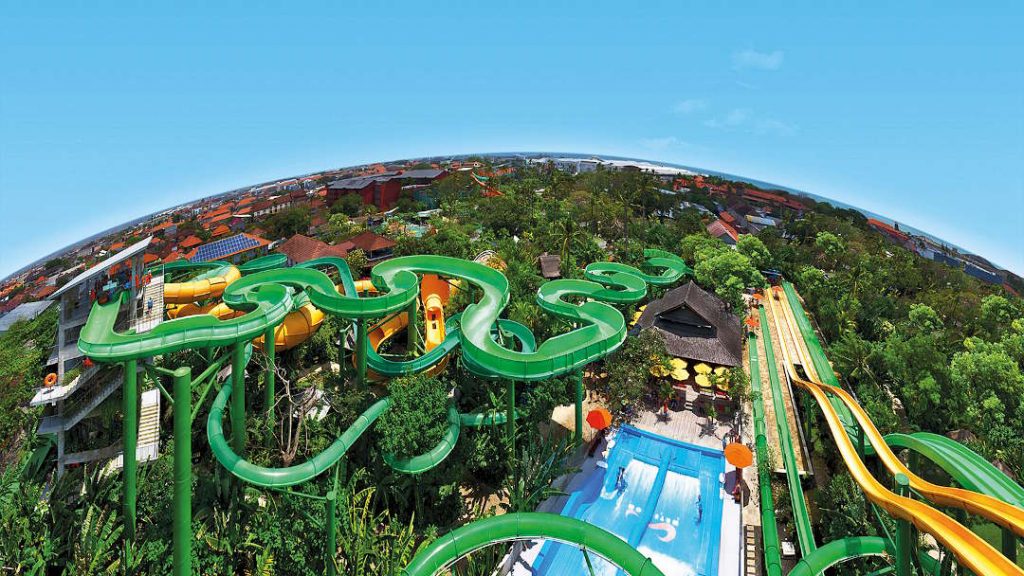 The park opened on the island of Bali, 29 years ago. Waterbom in Bali is a boutique, botanical waterpark, nestled in the heart of Kuta. The park has several attractions ranging from mellow, moderate or extreme. The wide choice of slides makes the park suitable for young and old.
One of the attractions in the park is the lazy river, where you can relax as you drift along the river. You can also get the competition going with your friends and challenge them on the Twin Racers slides. If you are very brave you can try the SmashDown2.0, where the floor drops out from underneath and you drop vertically in a matter of seconds. These are just a few examples, as there are as many as 15 attractions to enjoy.
In addition to the many attractions, there is also a wide choice of food from different cuisines.
After being tired from swimming you can eat pasta, fish and chips or maybe crave a pizza or a burger more. Waterboom in Bali also have healthy salads, taco's, pad Thai and poke bowls. And don't forget to try the quiche of the day!
Be aware! The park is only open from Friday till Sunday 10:00 AM till 5:00 PM.
Ticket price start from 308,000 IDR for 1 day access for 1 person.