1. La Baracca
At the top of the list is the Italian restaurant; La Baracca. This restaurant can be found in Canggu, Ubud, Seminyak and Uluwatu.
The interior consists of recycled metal and reclaimed wood, this rustic furniture gives the restaurant a warm and inviting vintage vibe.
Choosing a dish can be difficult because the menu is very extensive.
Vegan, Fish, pizza, pasta and meat, at La Baracca there is something for everyone. The pizza and pasta can also be prepared gluten-free and vegan.
Opening hours: 12:00 – 22:30

Price: Rp70.000 – Rp150.000
2. Da Romeo
Da Romeo is an elegant spot to grab Italian food in Canggu. Besides being a restaurant Da Romeo is also a cocktail bar. So this place is highly recommended to grab a pizza or pasta with your friends and order a cocktail alongside. The cozy and stylish interior makes it also perfect for a romantic night out.
Besides pizza and pasta you can also order salad, meat, soup and risotto. If you are vegan Da Romeo is perfect, cause they have a very extensive vegan menu. Da Romeo is therefore a restaurant that you must try once when you are in Canggu
Address: Jl. Pantai Berawa, Tibubeneng, Kec. Kuta Utara, Kabupaten Badung, Bali 80361

Contact: 0821-4687-8535

Opening hours: 12:00 – 23:00

Price: Rp85.000 – Rp130.000
3. Bottega Italiana
Breakfast, lunch or dinner? Bottega Italia has you covered. Located in Seminyak, Petitenget, Batu Bolong and Berawa, there is always a Bottega Italia close to you.
Bottega Italiana Bali are boutique gourmet cafes, who try to show people the best food Italy has to offer.
The home made food ranges from pasta, salad, panini, salumi, cheese to pastries. Also options for vegans and vegetarians. You can make your own pasta by choosing the sauce and pasta. Besides that you can also order chicken or beef as dinner. The good food combined with the beautiful interior is definitely worth a visit!
Contact: +6282236631302
Opening hours: 9:00 – 12:00

Price: Rp90.000 – Rp150.000
4. Da Maria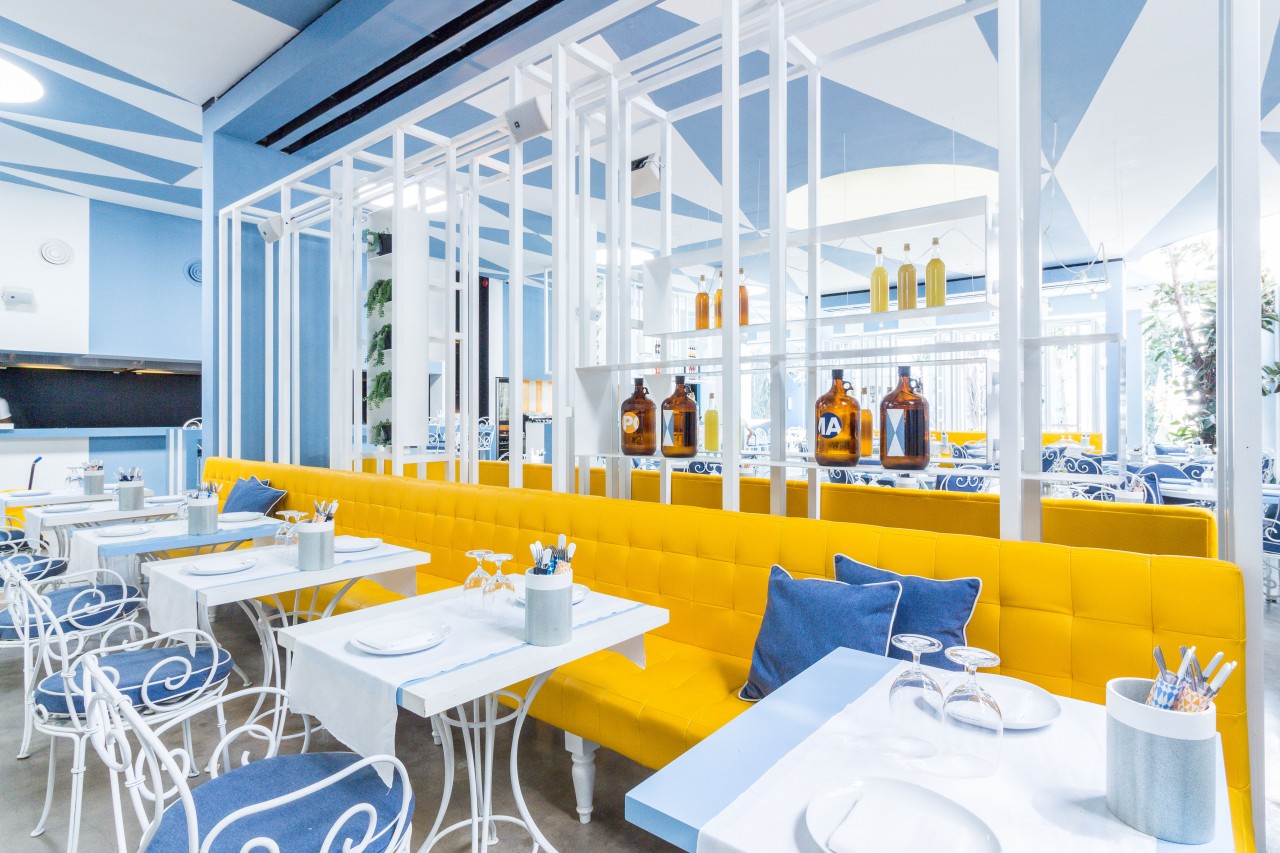 Da Maria brings the Amalfi coast to Bali. A modern Italian restaurant in the Osteria style. Good food, cocktails and good wine. Serving pizza, pasta and anti pasti and some nice Italian desserts.

Check their Instagram beforehand, to find out when they have special Hip Hop and R'N'B nights.
Then a DJ will play and the dancefloor will be filled with people who are looking for a good time.
The best tip is to have some cocktails and food at Da Maria first and dance the night away from 10:00 PM.
Address: Jl. Petitenget No.170, Kerobokan Kelod, Kec. Kuta Utara, Kabupaten Badung, Bali 80361
Contact: (0361) 9348523
Opening hours: 12:00 – late

Price: Rp110.000 – Rp160.000
5. Fucina
An Italian pizzeria and cucina. Fucina serves you Mediterranean food, good drinks and a nice ambiance. A glass of red wine and panzerotti? Fucina will give you the best Italian experience.
Seafood, risotto, chicken, pizza and pasta. The choice pasta is not so much, but everything is home made. Vegetarian people have the choice of some pizza and pasta. Only for the vegans there are not many options.
Address: Jl. Raya Semat, Tibubeneng, Kec. Kuta Utara, Kabupaten Badung, Bali 80361

Contact: : 0812-3812-7245

Opening hours: 17:00 – 23:30

Price: Rp70.000 – Rp140.000
6. Luigi's
Luigi's hot pizza Bali, is an Italian restaurant in Canggu. Besides pizza's they also serve pasta's, with some side dishes and desserts. You can order 1 metre long pizza's to share with your friends while sitting on the long benches.
Their pizzas are naturally risen for 48 hours and cooked in a wood-fired brick pizza oven.
If that does not make you hungry yet, you can also go there to visit some of their events.
Eat some pizza and have a nice drink while listening to live music.
Address: Jalan Batu Mejan, Canggu, Kuta Utara, Canggu, Kec. Kuta Utara, Kabupaten Badung, Bali 80351

Contact:: 0811-3944-450
Opening hours: 16:00 – 21:00
Price: Rp80.000 – Rp130.000