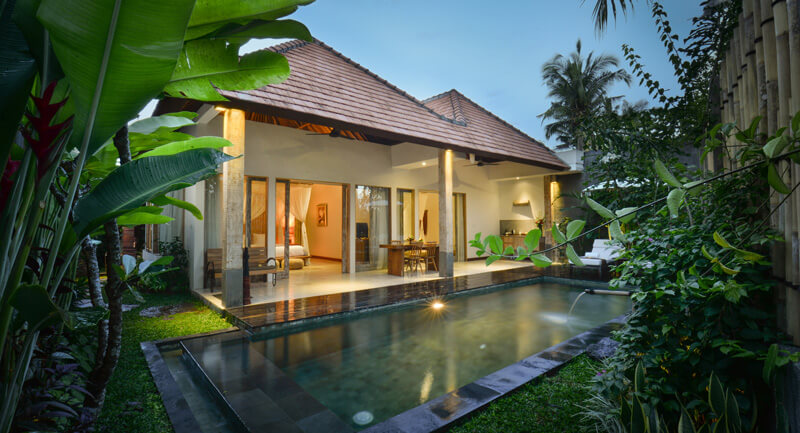 The Purana Ubud Boutique Resort is surrounded by the nature of the environment such as beautiful rice paddies, river, coconut trees, Balinese traditional village of Kumbuh, Mas. It is located only 90 minutes from the Ngurah Rai International Airport, 15 minutes from the hustle and bustle of Ubud, and is home of Indonesian Arts and Culture.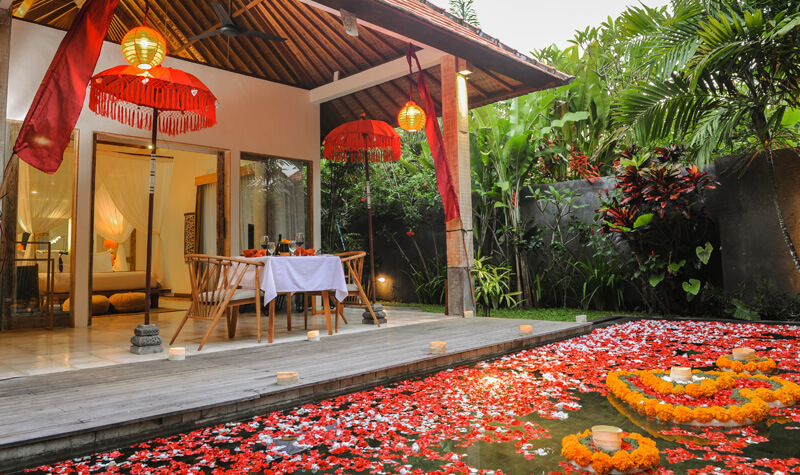 Ubud has a known history back to the eighth century, when the Javanese Hindu priest Rsi Marhandya came to Bali from Java, and meditated at the confluence of the two Wos rivers at Campuan (the area where Purana Boutiqe resort is located), just South of the modern day town centre. A shrine was established and later expanded by Dang Hyang Nirartha, the Javanese priest who is regarded as the founder of Bali's religious practices and rituals as we know them today. At this time the area was a centre of natural medicine and healing, and that is how the name Ubud originated: Ubad is ancient Balinese for medicine.
The Villa was designed in Balinese architecture, featuring natural finished teak wood and natural stones. Guests are surrounded by the textures and color of nature, dressed slate, tiles, smooth unpainted wood, soft homespun, fabrics, intricate worked copper, flowers and foliage.
The resort is managed by an independent who fully committed to running a company in a tourism-based community with the aim to preserve nature. Its design and implementation has carefully considers the local community, religious rituals, and employee recruitment. Every building has been built following the landscape contour by conserving rare trees within the entire resort. The Owner practicing the Balinese local genius life principles, called TRI HITA KARANA into business, incorporating sustainable spiritual, social and environmental