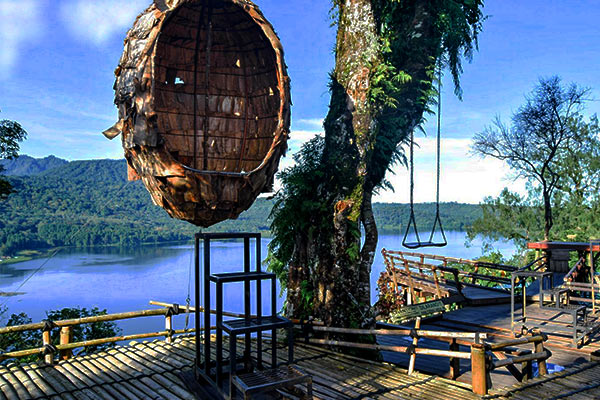 What can you do in Bali?
Sunbathe at the pristine beach, surf the curling wave, get fun on the banana boat and thrilling rides, taste exotic food, and explore the busy city with crazy nightlife.
At that point, you'll feel like you're no longer a tourist looking for pleasure, but a wanderer-happened-to-be looking for a chance to get reconnected with yourself and the Universe.
'Inner peace', that's what you're after.
Said Master Shifu of Kungfu Panda.
Uhm, we're really sorry to ruin that philosophical moment we tried to build in sentance.
Whether you're an exhausted traveller looking for a moment of relief, or a fresh one seeking an off-the-beaten-path experience, we've found Wanagiri over treetops and the water
. Giant swing over the treetops and the water: Puncak Danau Buyan Wanagiri, Bedugul
If the huge scenic swing at Zen Hideaway is not thrilling enough for you, you can challenge yourself at this huge one that brings you right over the treetops and Lake Buyan, one of the twin lakes in Bedugul. This whimsical swing hangs from a huge, beside tree, but swing out at your own risk! If you are light enough, two of you can go on it! In case you are wondering how on earth to get up the swing, there's actually a ledge where you can climb onto. If you are feeling less adventurous, simply chill and Instagram at this bamboo lookout spot right beside it! If you drive on for around five minutes, you'll come by this giant Instagrammable bird's nest!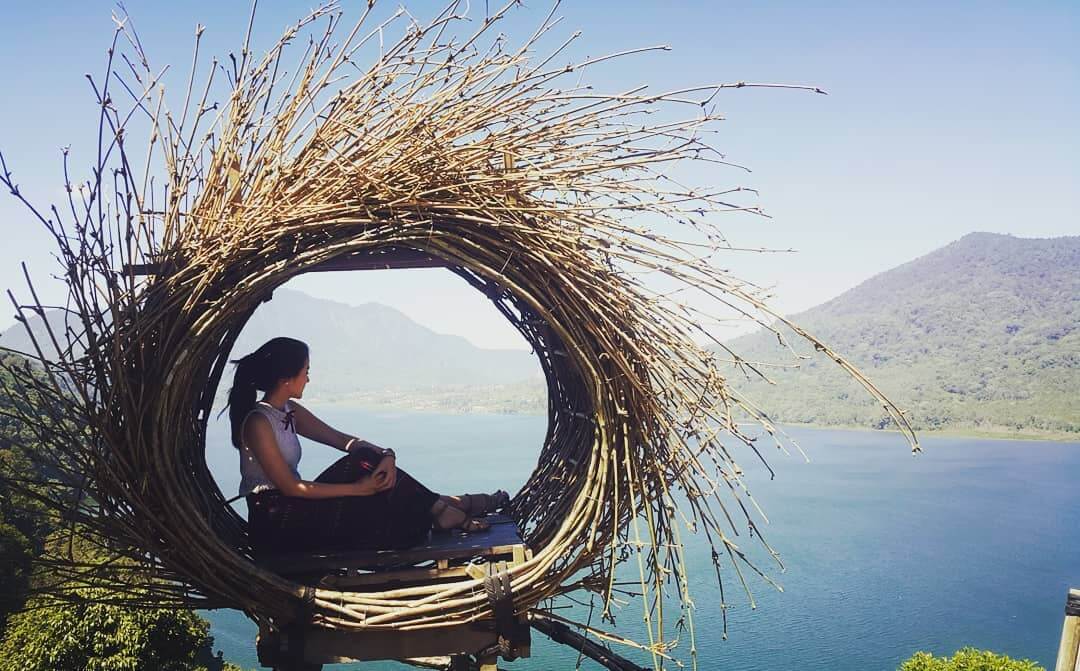 Puncak Danau Buyan Wanagiri, Bedugul
Getting there: This lookout spot is located along the road to the border village of Gobleg, near Pancasari. Coordinates here
Entrance Fee: Rp. 25,000 (approximately USD 1.64)
Sarang Burung – Air Terjun Cinta Wanagiri
Opening hours: 7am – 7pm
Address: Dusun Asah Panji, Wanagiri Village, Sukasada, Buleleng Regency, Bali 81161
Coordinates here.
Entrance Fee: Rp. 15,000 (approximately USD 1)