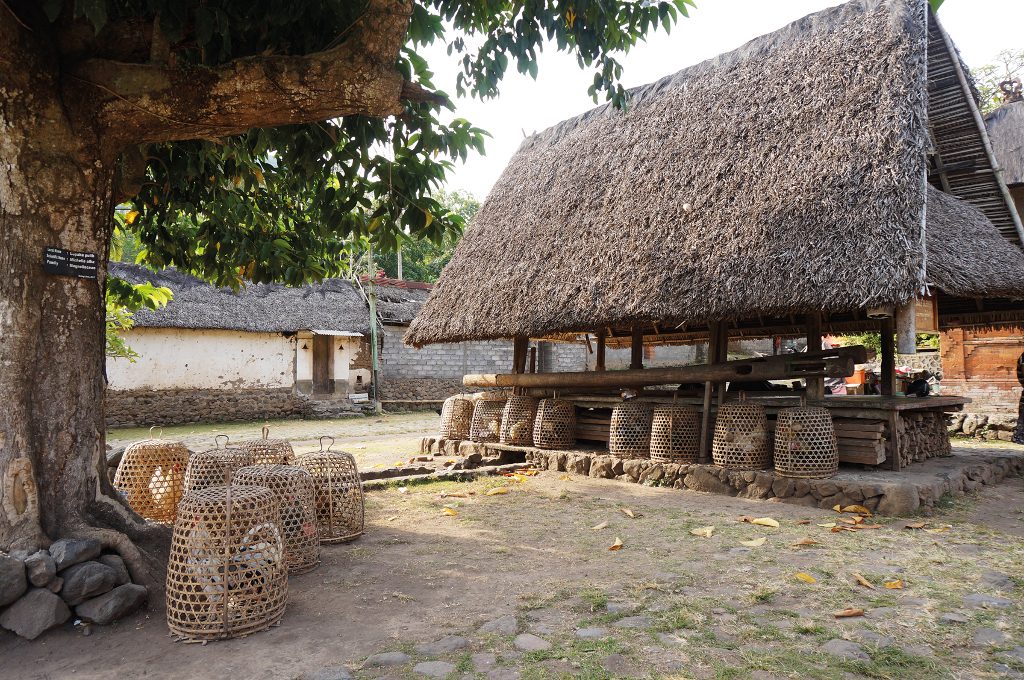 We would Tenganan Village is also called by Bali Age Village geographically situated among the hill in west and east part of this village. Furthermore, this village's location in Manggis sub district and Karangasem Regency or about 1 hour drive from Denpasar Town.
Here, you can encounter and experience the authentic Balinese culture, which has vanished in most other local villages. A famous folklore of Tenganan Pegringsingan dates back to the 14th Century. At that time, a king had lost his favorite horse and ordered all of his subordinates to find it.
Now, Tenganan Pegringsingan still remains authentic and is very eager to introduce its culture to travelers. But besides being an ancient village, Tenganan Pegringsingan is also a classic example of an eco-village. The villagers understand the importance of preserving their local agricultural industry, and its leaders have been ensuring that the influx of tourists doesn't have negative impacts on the villages' culture and lifestyle. This, of course, is a very impressive practice because if tourism stops generating sufficient income for the villagers, they would still be able to depend on their own agriculture for survival.
Tenganan is one of the oldest Balinese traditional village located in Manggis sub district and Karangasem regency, east part of Bali. This village is much reffered by cultural literature science, which is very famous in the island. Here we promise you are going enjoy your vacation, because this is a beautiful village with quiet and cool atmosphere.
These are the traditional houses of Tenganan community, the architecture of houses and temples are very classic.
Tenganan infrequently as expressed in various versions. The first version states that Tenganan Residents come from Paneges Village, a small village in Bedahulu, Gianyar Regency. The second version says that the word Tenganan in Bali inscription bearing the letters Tranganan. The third version says that Tenganan Village Resident prays to the Bukit Lempuyang Temple. It means to aim to middle of Pegringsingan, the fasten cloth weaves produced by Tenganan village resident.