Near Pura Beji Guwang in Sukawati, there's a sacred, secret canyon that's so incredible, it's sure to inspire anyone and everyone.
For any artist, photographer, creative, or simply anyone who wants to be wowed by a real life view of nature's masterpiece – this secret canyon is a must-visit.The craziest thing about this canyon, is if you look hard enough – it is so uniquely shaped, one can even see a crying skull and other faces (lions?!) in the abstract landscape.
And if that's not enough, the colours around make for an amazing visual feast too.

Sit on the flat of the canyon rocks, and dangle your feet while admiring the view – or get a little crazy and see how much deeper you can go into the canyon. (Make sure you're as safe and careful as possible, of course!)
When getting here, do be ultra careful as you will have to pass several rivers with a sticky muddy floor, and you might also have to climb some big slippery rocks.
Other than that feel free to explore to your heart's content and fully appreciate this magnificent find!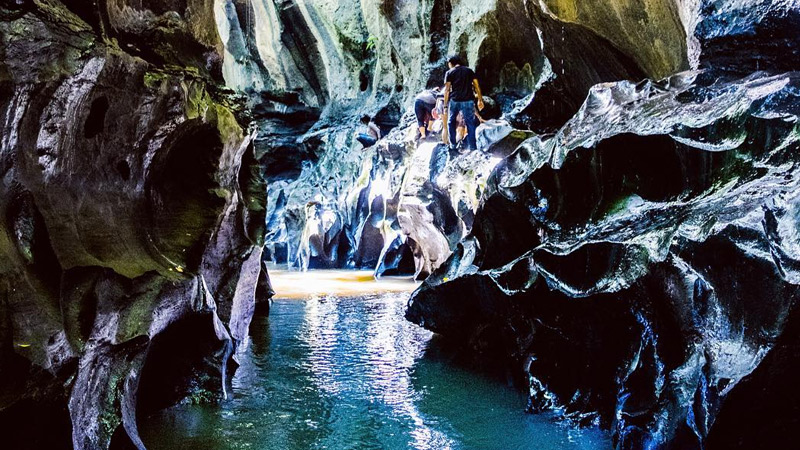 Secret Canyon of Sukawati
More info (tap to expand)