Bali is not only home to pristine beaches, but also to dramatic volcanoes – both active and extinct.
And how indulging would it be to wake up to a climatic view of the volcano?
You can do just that at Villa Sidemen, where guests are not only treated to the majestic view of Bali's tallest volcano, Mount Agung, but also to a peaceful scene of its fertile foothills and rice paddies.
With the large windows, you can be sure to be able to enjoy the view from the living room, or even while you're still snuggling in bed!
The majestic view of Bali's tallest volcano, Mount Agung, and peaceful scenes of its fertile foothills and rice paddies awaits. You can also check Uma Sapna, Private Villa Complex in Seminyak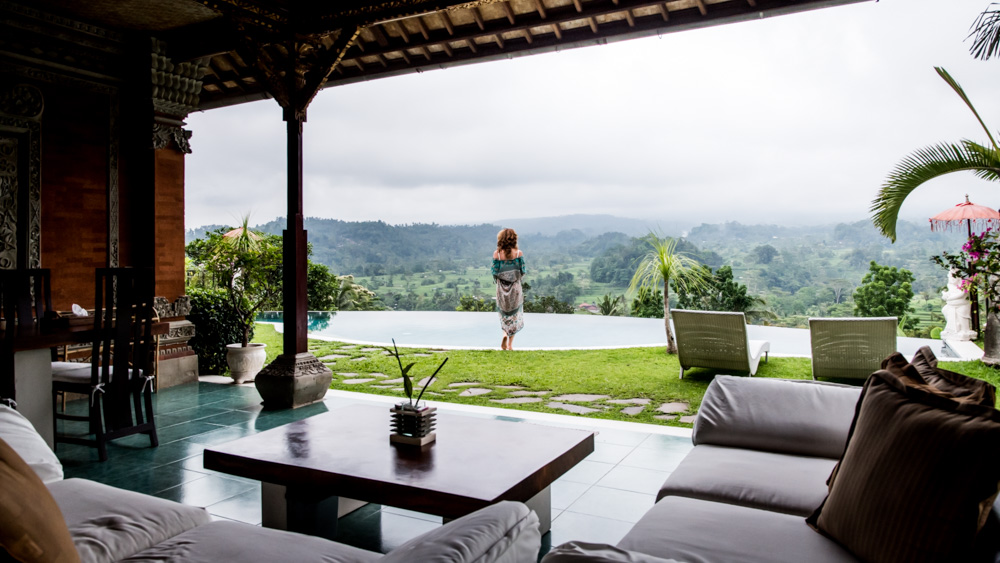 Villa Sidemen Bali
More info (tap to expand)