The nightlife in Bali has changed quite a bit after a corona. Some popular clubs have unfortunately gone bankrupt or are still closed, so here's an up-to-date article on all the clubs that are currently open and crowded.
Mirror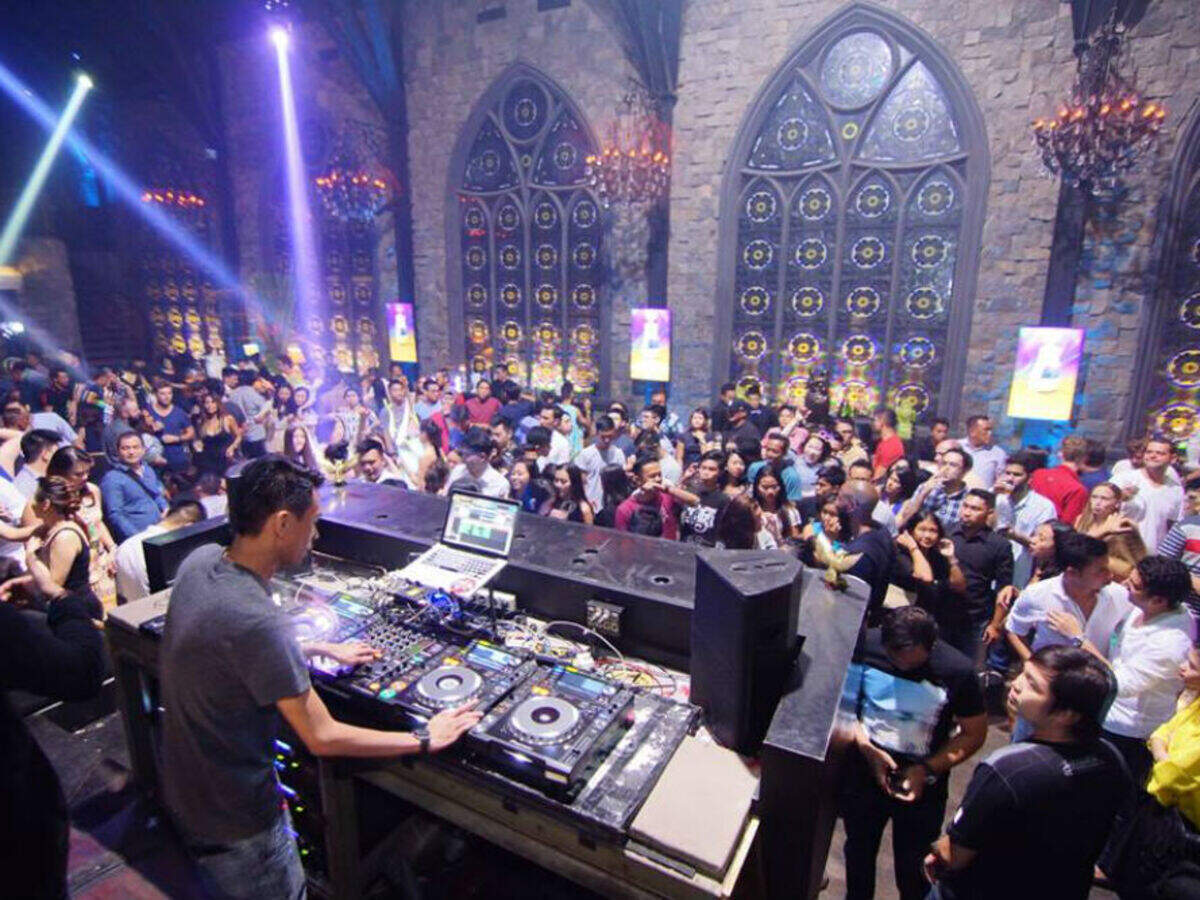 Mirror Bali Lounge and Club offers a chic lounge and party scene on Seminyak's main Jalan Petitenget Street. The club looks like a church or cathedral with beautiful colorful windows.
Mirror has a good vibe and ambiance, and awesome laser lighting. Mirror Bali Lounge and Club sits at the top as one of the most premium hangouts on the island. Lounge seats are mostly reserved and only available through booking, while a dedicated VIP section on the top floor offers premium comforts and excellent views of the dance floor. The dance floor is a bit small, so it is advisable to reserve a seat.
La Favella
Located in the heart of Seminyak, La Favela is one of Bali's best-known and most popular clubs. Don't be surprised when the queue reaches the street. The club is crowded and especially on Friday and Saturday, it is advisable to go there on time. The exclusive thing about la favela is the design of the club. The name La Favella is Spanish for slum and this is what it looks like.
There are several levels, steps, and stairs, there is even a bridge and a small pond. La Favilla guarantees good music that everyone can dance to.
ShiShi
ShiShi is a large nightclub located in Seminyak. Set across three floors, ShiShi offers a stylish restaurant (Izakaya Lounge), a big club; the main room where techno and house are often played, and the rooftop where you can enjoy RNB and hip-hop music.
The club is open every day and has multiple DJs that perform every night.
Lxxy
The best nightclub in Legian Bali. Upon entering the main LXXY door, you will find a bar on the ground floor where they play Hip-hop & R&B music. The second floor features a VIP Night Club & Lounge. The top is a pool club, where you can drink cocktails, listen to relaxing music and eat something from the barbecue. The LXXY experience is a perfect synergy of a pool club, a nightclub, and the INK attainment zone.
Check out their website to keep up to date with their latest events. Club Lxxy is open every day except Monday.
Vault
Hidden underground you will enter the rawest and best dance music place in Bali. The underground club has just been renovated. They have been closed for 2 months and now Vault 2.0 is completely ready to party again. Check their Instagram in advance to see which event they have. Some nights are house music and other nights are filled with the best hip hop DJs.