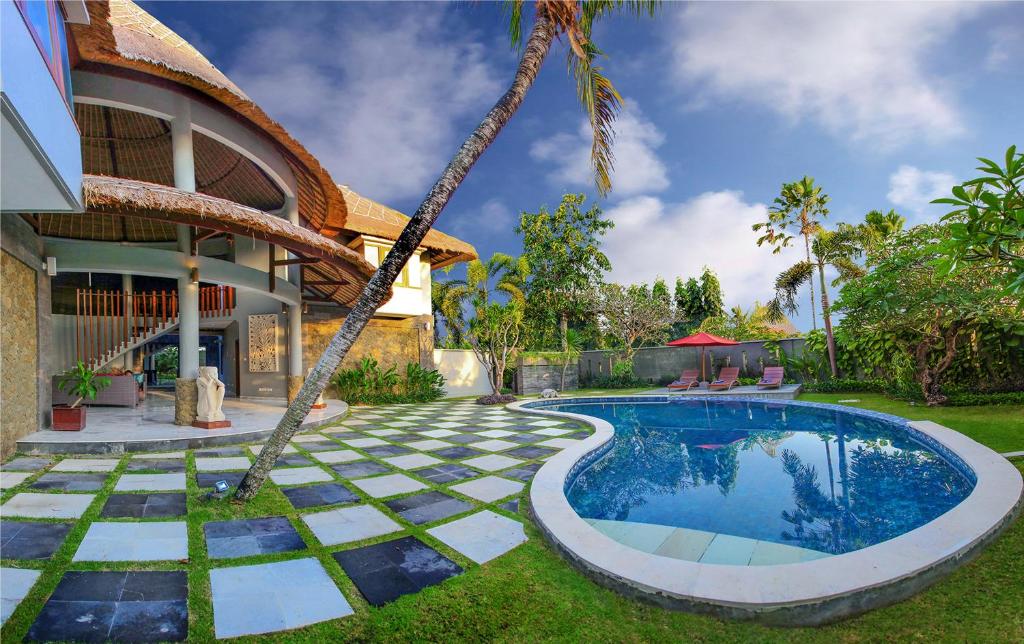 Abi Bali Luxury Resort and Villa is an exquisite utopia where Luxury, Traditional Balinese Culture, and nature blend harmoniously together. Located in the Jimbaran area, Abi Bali Luxury Resort and Villa is more than just a beautiful Balinese designed accommodation, you can also enjoy a wide range of facilities and services that the hotel provides; meeting/conference facilities for up to 80pax, SPA, GYM, Restaurant, complimentary Shuttle service to Jimbaran Bay and Jimbaran city center and Airport pick up/ drop off. We are in a prime location near 2 of the main attractions in Jimbaran, the Rock Bar Ayana (2km) and Wedding Resort Tirtha Bridal (12Km).

Abi Bali Luxury Resort and Villa consist of 17 deluxe rooms, 3 junior suites, 4 one-bedroom suite villas, and 4 Two bedrooms suite villas. Every villa has its own private pool, a stylish dining room, fully equipped kitchenettes, air-conditioned bedrooms, a spacious and modern-designed bathroom that comes with a bathtub and open concept shower area.
The most popular form of massage is the Balinese massage, which uses a long stroking and gentle kneading to relax muscles; deep tissue massage uses more focused kneading to reach deeper muscles and is perfect for rejuvenating your body. They have a restaurant also it's called Abi restaurant the Chefs use only the freshest and finest ingredients, to create one of the very best dining experiences, local Balinese cuisine or international cuisine. Abi Restaurant is the kind of restaurant that makes you feel comfortable as soon as you step in the door, and you will leave with a memorable experience. You will experience a completely different atmosphere while dining at night, guests can enjoy in the restaurant or at the open concept lounge.