But did you know that despite Bali's fame as an exotic tropical getaway, the island is slowly losing its magic? With so many tourists flocking here, Bali is under a major threat of losing its authenticity. Green paddy fields here are turning into luxurious villas and hotels, culture is seen as a money-making resource and nature is heavily polluted due to excessive use of resources (such as water). Here's 4 local ecovillages that are making a difference on the island!
What's even more disheartening is the fact that locals don't even have a voice in deciding its own island development and destiny. Are we as tourists destroying this once-dreamy travel destination? To reduce the negative impact of tourism, some local communities are starting to develop more sustainable systems to protect the environment and their culture, and ecotourism is one of the ways in which this can be done.
Let to know how you can contribute in Bali?
1. The home of the indigenous Balinese – Tenganan Pegringsingan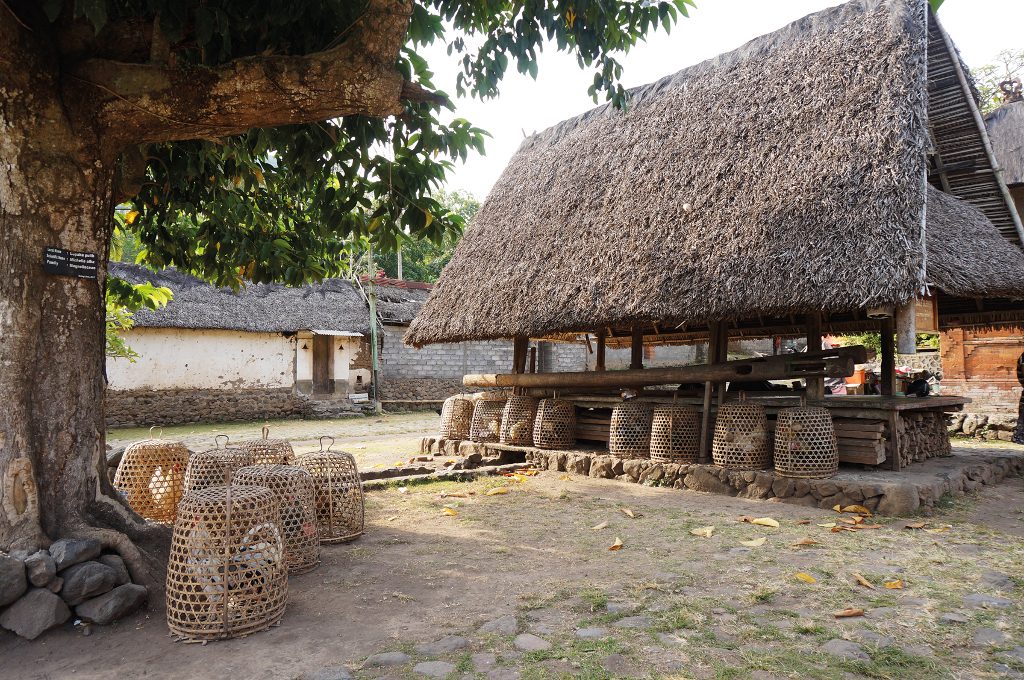 Located 55 kilometers from the heart of Bali, Tenganan Pegringsingan is one of the oldest villages on the island where the indigenous Balinese (also known as the Bali Aga) reside. A famous folklore of Tenganan Pegringsingan dates back to the 14th Century. At that time, a king had lost his favorite horse and ordered all of his subordinates to find it.
The villagers understand the importance of preserving their local agricultural industry, and its leaders have been ensuring that the influx of tourists doesn't have negative impacts on the villages' culture and lifestyle. This, of course, is a very impressive practice because if tourism stops generating sufficient income for the villagers, they would still be able to depend on their own agriculture for survival. Unfortunately, tourism has brought some negative impacts. According to a few visitors, some residents (especially the art vendors) have started to become more mercenary towards tourists, such as when visitors didn't purchase any merchandise, they were treated unpleasantly.
Tenganan Pegringsingan
Entrance Fee: By donation
Address: Tenganan, Manggis, Kabupaten Karangasem, Bali
Coordinates here
Phone: (62) 363 21 037
2. The land of snake fruit – The Dukuh Sibetan
The Salak plantation in the village is now widely promoted as an agritourism destination and used to raise environmental awareness. Upon visiting the farm, you can learn not only about the Salak and its cultivation process, but also the value of the ecology here for the local community. The warm-hearted villagers will also be happy to introduce their culture, history, and strategy in managing natural resources. And a special privilege only for female travellers, you can join the women in the village to learn about their roles and duties, such as cooking and preparation for ceremonies. Experiencing the local culture is the best way to learn about it!
The Dukuh Sibetan
Address: Sibetan, Bebandem, Karangasem Regency, Bali
How to get there:The village is located in Bebandem Subdistrict and about 5 km from Putung. If you drive for around two hours to the east from Denpasar, you will find the Sibetan Village.
Best time to visit: Harvest season (January-February and August-September).
Coordinates here
3. The seaweed garden – Nusa Ceningan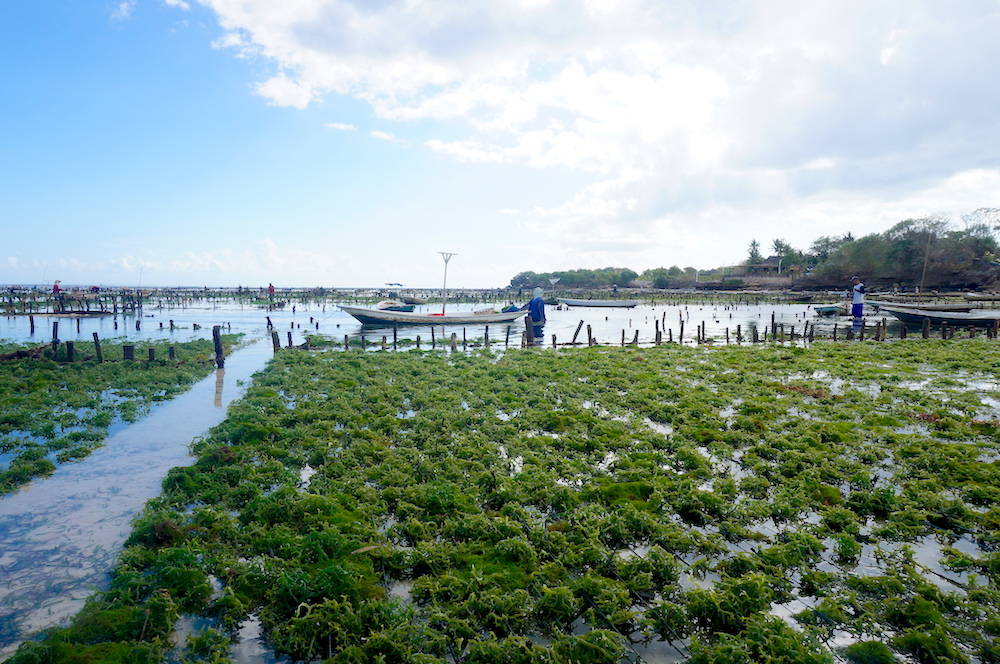 If you love beaches, you must have heard of Bali's offshore islands, Nusa Ceningan, Lembongan and Penida. This island definitely has what it takes to compete with its more famous sister island, Nusa Lembongan. Thankfully, the local community has always resisted the draw of getting quick cash from tourism. Tremendous change of lifestyle and land use would be the villagers' biggest concern if tourism is developed here.
The people of Ceningan eventually choose to make sustainable use of existing natural resources by developing ecotourism. Isn't this such a smart way to maintain their own natural environment and economic income? Activities designed for ecotourism here are pretty subtle yet refreshing, such as snorkelling, swimming, learning about the seaweed plantation, or simply chilling by the beach while interacting with the local residents. All these activities aim to educate travellers and bring as little impact. It pushes them to empower themselves and pay more attention to their land and the surrounding environment.
Nusa Ceningan
Address: Ceningan island, Lembongan, Klungkung Regency, Bali
Coordinates here
4. Back to Nature – Nyambu Village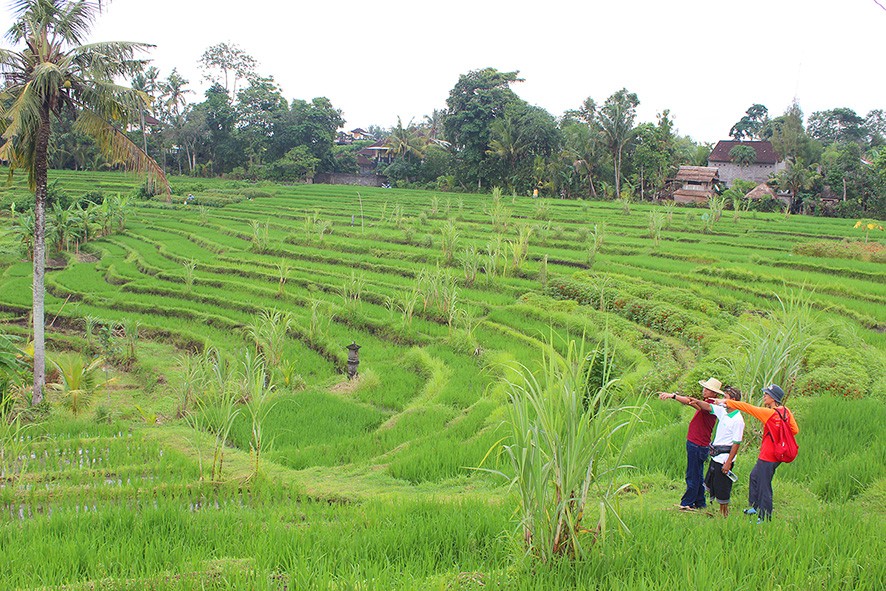 As we admire the beautiful rice paddies in Bali, let's not forget that they may one day vanish for ever. Ecotourism in Nyambu acts as a shield that protects the village from the increasing urbanisation and rapid development of hotels (which would reap little benefits for the locals). It is only through the preservation of the paddy fields and running community-based tourism that the locals can earn the benefits they deserve.
One is a cultural trail that takes you on a historical journey in Bali and the other is a paddy field trail that introduces you to the ancient philosophy of rice fields in Bali This also helps the local community to slowly reconnect with their land, culture and philosophy. Isn't ecotourism such a mutually beneficial concept?
Nyambu Village